THREE DELICIOUS FLAVORS
Choose from Chocolate, Peanut Butter, or S'mores. Can't decide? Get a variety pack.
Shop Now
A Message from Jen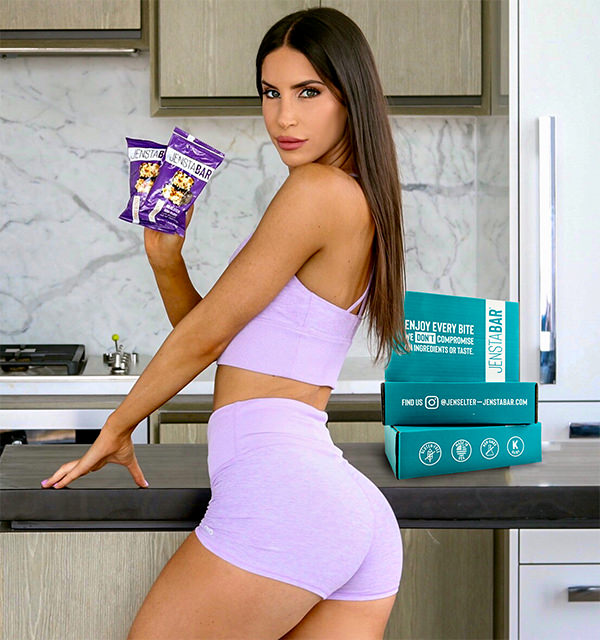 My protein bars are the results of years of searching for the right "GRAB & GO MEAL" that can be also be used as a PRE/POST WORKOUT SNACK.
I wanted to create a protein bar that would taste amazing and also provide great value and nutrition. I strongly believe that you will agree once you taste my JENSTABAR™!
Love,

Testimonials
Love these bars! Tasty and healthy!

Megan S.
These protein bars are so delicious. I eat these all the time as a snack or a post workout protein boost.

Mike T.
The S'mores flavor is amazing! Tastes like real S'mores. And low carb as well. Great meal on the go!

Sandra B.